The Latest Testimonials
What Patients Have to Say
I have been to a lot of nail salons around Austin and by far this is the best one! I came here to get a pedicure with Angelica Sánchez. The service is top-notch! 
Vanisa Garcia
Realtor at ONE Group Prosper
I have been going to healthy nails for years and I always feel great with the results, having a pedicure it is not only about your toenails looking pretty it is about your Health we need to take care of our feet and know that where you go they clean and sanitize everything between each client, not all places do it and especially nowadays it is super important for all of us to trust a place  I recommend Healthy Nails.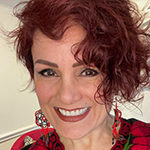 Owner of Ink Scalp Goddess
This place is fantastic, I felt comfortable in one of their many rooms, each room has their own trained nail specialist, my own caretaker, Angélica Sánchez, always strives to make sure I leave feeling my best, and as a dude, I will happily come back every month.
George Perez
Chef at Cabo Bob's
Me gusta como me atendieron, son personas muy amables, hacen todo su trabajo muy profecional y es totalmente privado, muy buen trabajo 100% recomendado.
Excelente servicio,cómodo ambiente y muy higiénico. La recomiendo x100!!!
Adan Uriel Roldan Herrera
Excelente servicio!!! un servicio más personalizado definitivamente será mi nuevo lugar para mantener saludables mis pies. Gracias Angelica! Lo recomiendo!
Varinia Palacios
Office Manager at Build-a-Sign
Read patient stories and learn about their hand and foot health journey.